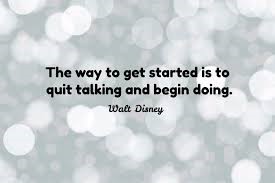 James 2:14-26  (NLT)      Faith without Good Deeds Is Dead
14 What good is it, dear brothers and sisters, if you say you have faith but don't show it by your actions? Can that kind of faith save anyone?
Our culture and environment today is postmarked with a false sense of results where words are confused for actions. It has often been said that some of us can work harder and talk better at getting ourselves out of work than it would take to actually do the work in the first place. In todays culture where social media and communications accounts for such a larger percentage of our time the simple math says there is less time for our action to impact or help others. What I mean by that is in how we value our lives and our gifts God has blessed us with. If someone is in need, I will give my input, opinion and encouragement in an online forum. I will suggest other avenues where by they may seek help and if pushed I will even send some money to help someone with a worthy need. While all of these are positive and they "say" we have Faith in God's ability tot help and heal others they do not require the one thing that exercises our greatest purpose for God – ACTION. I will give you all of these things but don't ask for my TIME. It is after all our most guarded and valuable asset and to share it requires that do something that gives of my spirit to someone else. If others cannot see our Faith in action helping, reaching out and caring for others then how can we expect anyone to be really blessed or have their lives impacted in a positive way that communicates we are followers of Jesus Christ. James says clearly here that a spoken Faith without the sacrificial investment of time cannot move anyone to a saving knowledge of Jesus Christ. May we commit to God to Talk Less and DO MORE !